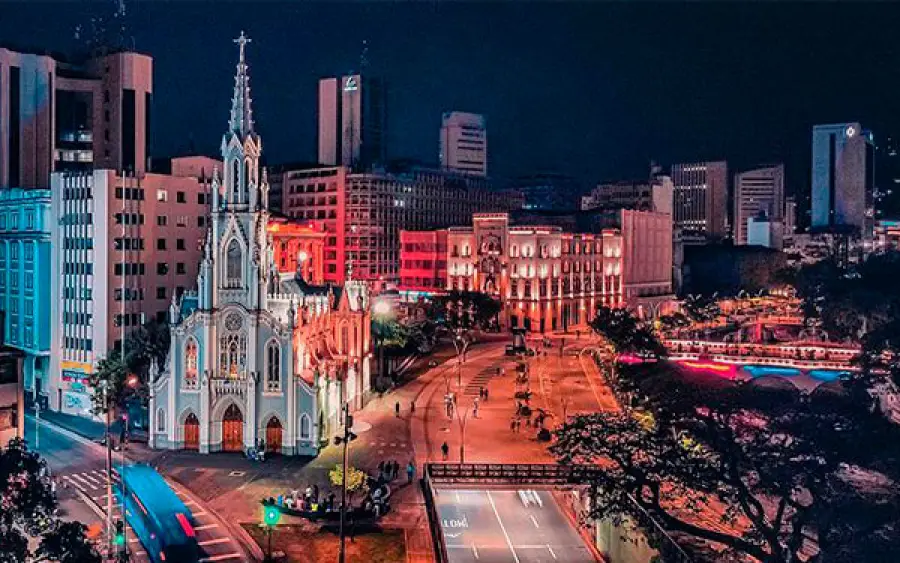 Welcome to Cali: A Guide to the Best of Colombia's Salsa Capital
Cali is a vibrant city located in the southwestern part of Colombia, known for its lively salsa music and dance scene, rich cultural heritage, delicious food, and friendly people. As Colombia continues to attract more visitors from around the world, Cali has become a popular destination for travelers seeking to explore the country's diverse and exciting offerings.
Whether you are interested in exploring the city's historic landmarks, indulging in some of the finest local cuisine, or simply immersing yourself in the local culture, Cali has something for everyone. Here are some of the top things to see and do in Cali:
Experience the Salsa Scene
Cali is famous for its salsa music and dance culture, and there are plenty of opportunities to see live performances and take dance classes throughout the city. One of the best places to experience the salsa scene is at the world-renowned Feria de Cali, a week-long celebration of music, dance, and cultural heritage that takes place every December.
Explore the Historic Landmarks
Cali has a rich history that is reflected in its architecture and landmarks. One of the must-see sites in the city is the San Antonio neighborhood, which is home to colorful colonial buildings, charming cafes, and stunning views of the city. Other notable landmarks include the Cristo Rey statue, the Cali Cathedral, and the Teatro Municipal.
Indulge in Local Cuisine
Cali is known for its delicious food, which is a mix of traditional Colombian cuisine and international flavors. Some of the must-try dishes include the bandeja paisa, a hearty plate of beans, rice, meat, and plantains; chontaduro, a fruit native to Colombia that is often served with honey and cheese; and empanadas, savory pastries filled with meat, cheese, or vegetables.
Take in the Local Culture
Cali has a vibrant and diverse cultural scene, with plenty of museums, galleries, and festivals to explore. Some of the top cultural attractions in the city include the Museo La Tertulia, which features contemporary art from Colombia and Latin America; the Museo del Oro Calima, which showcases pre-Columbian gold artifacts; and the Festival de Petronio Álvarez, a celebration of Afro-Colombian music and dance that takes place every August.
Enjoy the Great Outdoors
Cali is surrounded by stunning natural landscapes, including the Andes Mountains and the Cauca River. There are plenty of opportunities for outdoor adventure in the area, from hiking and mountain biking to river rafting and horseback riding. One of the most popular outdoor destinations is the Farallones de Cali National Park, which is home to a variety of flora and fauna, as well as spectacular waterfalls and canyons.
Cali is a city full of surprises and delights, with something new to discover around every corner. Whether you are a seasoned traveler or a first-time visitor to Colombia, Cali is sure to leave you with unforgettable memories and a deep appreciation for the country's rich culture and history. So why not book your trip today and come experience the best of Cali for yourself?